The process for obtaining government funding can vary depending on the specific program and agency. It's crucial to thoroughly review the guidelines, eligibility criteria, and instructions provided by the funding source to increase your chances of securing funding. We've produced simplified guides to help you secure government funding for your project.
Deparmtent of Defense (DOD) Funding
The Department of Defense (DoD) funds a wide range of programs and initiatives related to national defense and security. Here are some key areas that the DoD typically funds:
DARPA funding refers to financial support provided by the Defense Advanced Research Projects Agency (DARPA), an agency of the U.S. Department of Defense. DARPA is known for its mission to drive innovation and advance cutting-edge technologies for national security purposes. DARPA funding is primarily focused on supporting high-risk, high-reward research and development projects that have the potential to deliver significant advancements in defense capabilities.
It aims to tackle technological challenges, explore breakthrough concepts, and develop game-changing solutions across a wide range of disciplines, including artificial intelligence, robotics, cybersecurity, communications, biotechnology, and more. DARPA funding often goes to academic institutions, research organizations, and private companies that propose innovative ideas and demonstrate the potential to revolutionize defense capabilities, with the ultimate goal of maintaining U.S. military superiority and addressing emerging threats.
DIU (Defense Innovation Unit) funding refers to financial support provided by the U.S. Department of Defense through the DIU organization. DIU is a unique entity within the DoD that seeks to accelerate the adoption of commercial technology and innovation to enhance defense capabilities. DIU funding is aimed at fostering collaboration with non-traditional defense contractors, startups, and commercial technology companies.
It supports projects that demonstrate the potential to rapidly address critical military needs by leveraging cutting-edge technologies such as artificial intelligence, cybersecurity, autonomy, and advanced manufacturing. DIU provides funding to expedite the development and deployment of these innovative solutions, bridging the gap between the defense sector and the commercial market, and promoting a more agile and efficient approach to defense acquisition.
JPEO (Joint Program Executive Office) funding refers to financial support provided by the U.S. Department of Defense through the JPEO organization. JPEO manages and oversees the acquisition of advanced weapon systems and related technology programs. Its funding supports the research, development, testing, and procurement of cutting-edge military equipment and capabilities. JPEO funding enables the collaboration between government agencies, industry partners, and academia to deliver innovative solutions that enhance the military's effectiveness and readiness. It plays a critical role in modernizing the defense capabilities of the United States.
DTRA (Defense Threat Reduction Agency) funding refers to financial support provided by the U.S. Department of Defense through DTRA. DTRA is responsible for countering and mitigating threats posed by weapons of mass destruction (WMD) and emerging technologies. DTRA funding supports programs and initiatives focused on preventing the proliferation of WMD, enhancing global nuclear security, countering biological and chemical threats, and fostering international partnerships for nonproliferation efforts. Additionally, DTRA funding aids in advancing research, technology development, and training to ensure readiness in detecting and responding to potential WMD threats.
Department of Health and Human Services (HHS) Funding
The Department of Health and Human Services (HHS) funds a wide range of healthcare and social service programs, including medical research, public health initiatives, healthcare access and affordability, Medicare and Medicaid, mental health services, substance abuse prevention and treatment, child welfare programs, and support for low-income individuals and families.
The Biomedical Advanced Research and Development Authority (BARDA) funds initiatives related to the development, acquisition, and advanced research of medical countermeasures against public health threats. BARDA provides financial support for the development of vaccines, therapeutics, diagnostics, and other medical products to address emerging infectious diseases, pandemics, chemical, biological, radiological, and nuclear threats. BARDA also supports advanced research and development efforts to enhance medical preparedness and response capabilities, including the stockpiling of critical medical supplies and the advancement of innovative technologies for public health emergency preparedness.
The Assistant Secretary for Preparedness and Response's Industry Base Expansion Program (ASPR IBx) provides funding for initiatives that aim to enhance the domestic manufacturing capacity of critical medical resources and supplies. ASPR IBx funding supports projects focused on expanding the production capabilities of essential medical products, such as vaccines, therapeutics, diagnostics, personal protective equipment (PPE), and other medical countermeasures. The program aims to increase the resilience and responsiveness of the healthcare system during public health emergencies by bolstering domestic production capabilities, reducing reliance on foreign sources, and ensuring a robust supply chain for essential medical resources.
The National Institute of Allergy and Infectious Diseases (NIAID) provides funding for research, grants, and clinical trials in the field of allergy and infectious diseases. It supports studies that aim to understand the mechanisms of diseases, develop vaccines, therapeutics, and diagnostics, investigate immune responses, and address emerging infectious diseases and public health concerns. NIAID funding helps advance scientific knowledge, improve diagnostics and treatments, enhance public health preparedness, and combat infectious diseases such as HIV/AIDS, malaria, tuberculosis, influenza, and emerging threats like COVID-19.
ARPA-H, the Advanced Research Projects Agency for Health, provides funding for innovative and transformative research projects in the field of health. It supports high-risk, high-reward initiatives that aim to revolutionize the prevention, diagnosis, and treatment of diseases. ARPA-H funding focuses on breakthrough technologies, interdisciplinary collaborations, and rapid translation of research into practical solutions. It funds projects in areas such as precision medicine, advanced diagnostics, regenerative medicine, digital health, and bioengineering. ARPA-H aims to accelerate scientific discoveries and drive impactful advancements that significantly improve human health and well-being.
The Department of Energy (DOE) provides funding for research, development, and deployment of clean energy technologies, nuclear energy, energy efficiency, renewable energy sources, grid modernization, energy storage, carbon capture, and environmental initiatives. It supports projects aimed at advancing scientific understanding, promoting sustainable energy solutions, enhancing energy security, reducing greenhouse gas emissions, and fostering innovation in the energy sector.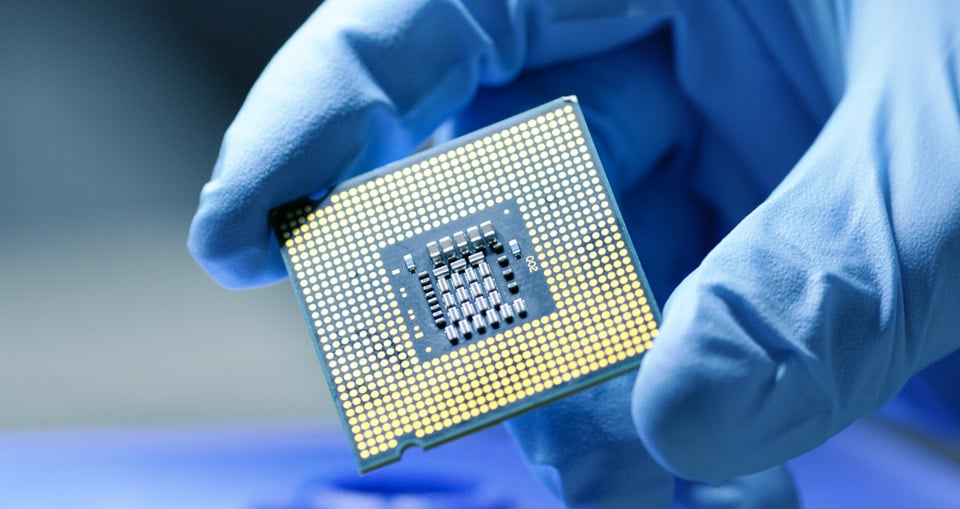 The CHIPS (Creating Helpful Incentives to Produce Semiconductors) Act provides funding for initiatives related to semiconductor manufacturing, research, and innovation. It aims to bolster domestic semiconductor capabilities, reduce reliance on foreign sources, and enhance national security. The act supports investments in semiconductor research and development, manufacturing infrastructure, workforce development, and supply chain resilience to ensure the United States remains competitive in the rapidly evolving semiconductor industry.